Roche Bobois Jig Saw Cocktail Table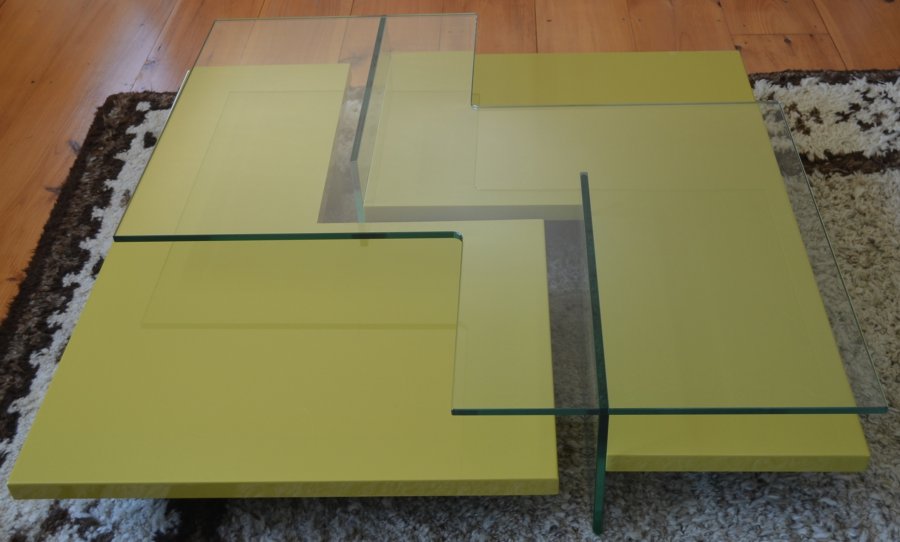 Roche Bobois three piece Jig Saw Cocktail Table. Two side pieces, wonderful shade of green, fit inside the glass top. Can be configured different ways, pull the pieces out for a larger surface, push them in snugly against the glass legs for a small, compact surface. Superior design, superior quality.
Measures 4' x 3' x 2' when compacted.
$2,800SOLD