William & Mary Highboy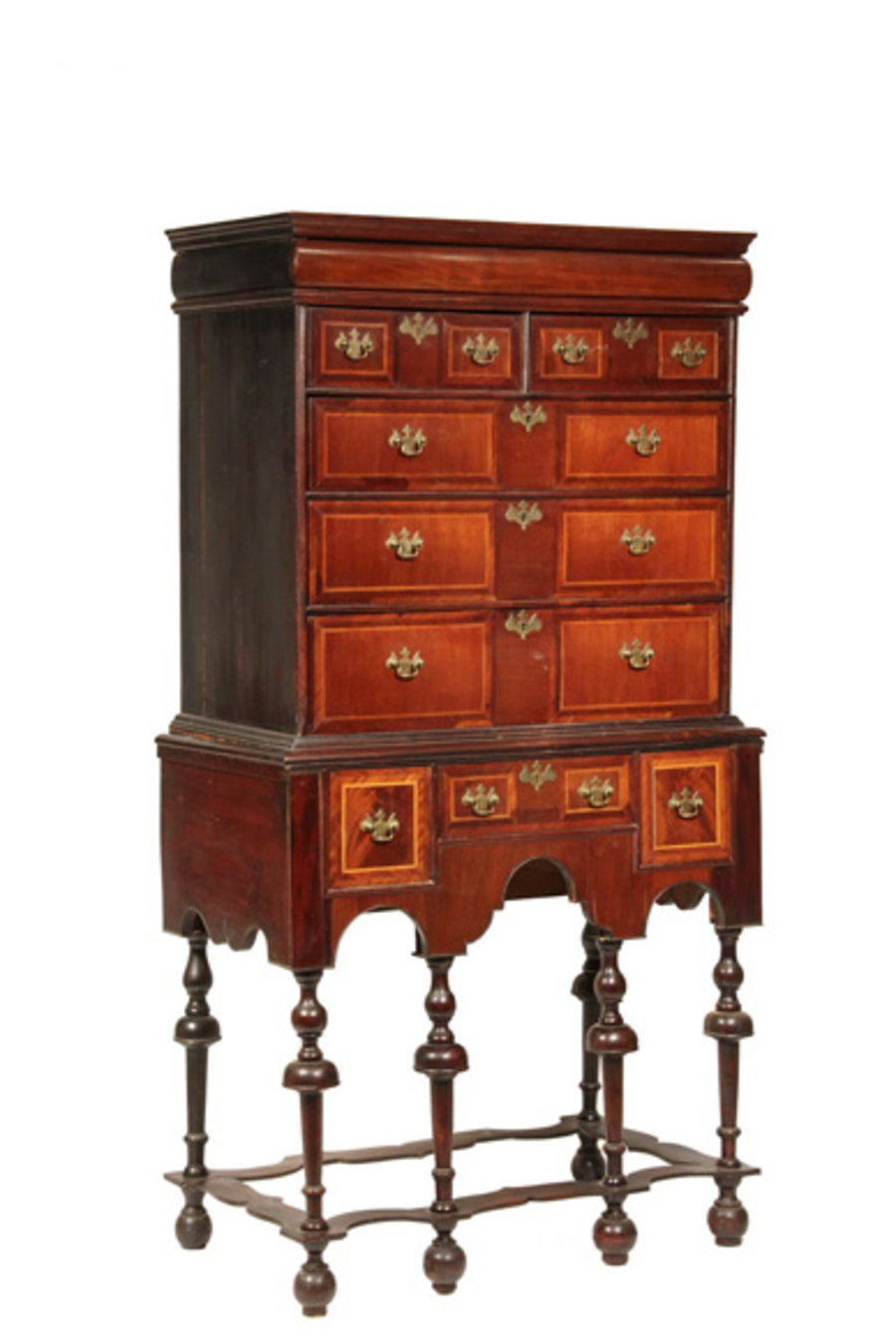 William & Mary Highboy - Two-Part Chest, of the period, from the family of Captain Horatio Patten (1818-1881) of Brunswick, Maine. This was originally commissioned by his family, original settlers of Topsham, Maine. Flat Top, in mahogany veneer, with exotic wood inlay, the upper cabinet with molded cornice having convex frieze (actually hidden drawer), two drawers over three graduated drawers with what appears to be the original butterfly brasses, molded base; the lower portion having two deep drawers flanking central shallow drawer, shaped and beaded skirt, set on six urn and trumpet turned legs with shaped thin stretcher, molded ball feet. 72" x 37 1/4" x 19 1/2". Minor veneer loss, shrinkage cracks.

Patten lived with his wife Alvicia (1820-1879), originally from Topsham, on Pleasant Street in Brunswick. They are buried in Pine Grove Cemetery. He was a member of the famous Bath ship-building family. Includes family papers and circa 1890 photo of the dresser in situ.
$7,600